Bullet Slug Cufflink
Shipping:
Calculated at checkout
---
Product Description
Looking for the perfect gift for your lovable second amendment supporter? These 357 Sig Nickel Plated Bullet Cufflinks are exactly what you need!

These Cufflinks were made out of a real inert Bullet Cartridge. While looks can kill, these Bullet Cufflinks are inert (they cannot fire, nor be made to fire - primer pocket has been drilled out, and lead has been removed.) These have been soldered to cufflink backs so they'll be strong as steal. They come with a Black Faux Leather Presentation Case.

Whether you are buying this for yourself for a weeding, groomsman party, birthday present, Christmas, or a special gift for that special someone these Bullet Cufflinks are sure to impress.

You will not find a set of Cufflinks this unique anywhere else - all have been hand-made one at a time, as well as polished to a nice shine!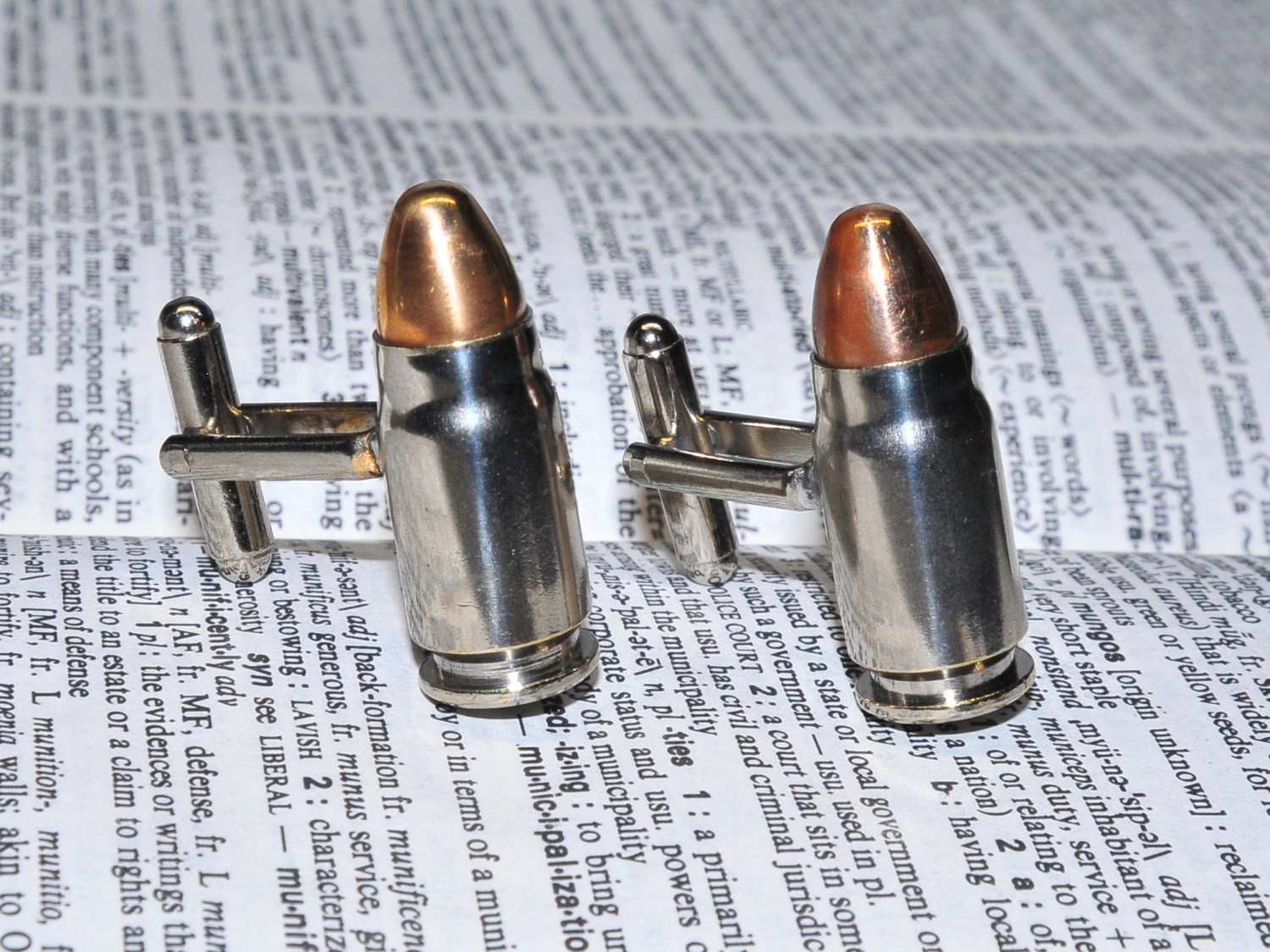 ---
Find Similar Products by Category
---